Territorial Plan of the Province of Piacenza
has been commissioned by the Province of Piacenza to provide technical support in the drafting of the Territorial Plan of the Province (PTAV). The project activities started in autumn 2019 with the objective to complete the PTAV by spring 2020. The plan will then undergo the Strategic Environmental Assessment (SEA) before the end of 2020.
The main activities in charge of TRT are:
updating the knowledge about the transport infrastructural system;
developing alternative transport infrastructural scenarios;
developing a transport simulation model in order to evaluate the transport impacts of different scenarios;
providing technical support to the Public Administration in the interaction with the stakeholders;
providing technical contribution in the drafting of intermediate and final reports.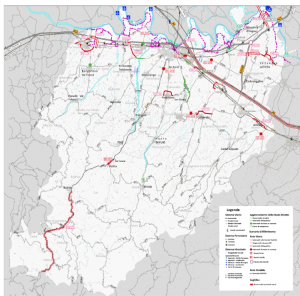 ---
Projects
Project Description
CLIENT
Piacenza Province (Provincia di Piacenza, Servizio di Programmazione e Territorio, Turismo e Attività Produttive)
PERIOD
2019 – ongoing
CONTACT
Patrizia Malgieri
malgieri@trt.it