City of Bergamo – New railway station in the strategic urban context of the new exhibition center
As part of the transformation area "Fiera Nuova-Boccaleone Park" – At_e / s29 – UMI 2, to be implemented in the strategic urban context of the "New Exhibition Center" of the Municipality of Bergamo, TRT has provided transport consultancy specialized for the feasibility study for the construction of a railway station along the new Bergamo – Airport railway line.
TRT led the study alongside a team of railway design experts (GVG Engineering) in the development in the development of the plans, profiles and railway sections for the new railway station.
The new station will be located in an intermediate position, on the edge of the Bergamo Exhibition Center, ensuring a direct connection from the city station and the Bergamo Orio al Serio Airport.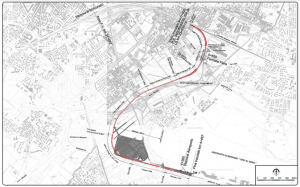 The station will be in a viaduct, ensuring the east-west permeability of both the road network and the cycle-pedestrian connections as well as providing a new interchange parking hub serving the airport the urban area and the exhibition center.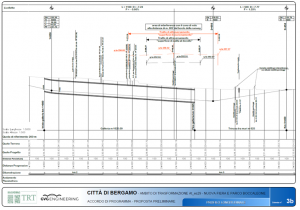 ---
Projects
Project Description
CLIENT
Smp Parcofiera
PERIOD
2020
CONTACT
Espedito Saponaro
saponaro@trt.it