City of Padova's Sustainable Urban Mobility Plan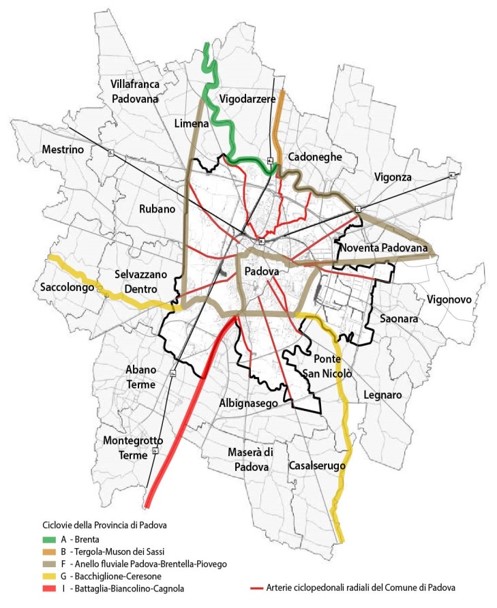 Following a public tender, TRT, in cooperation with Technital, Atraki and Avanzi, has been commissioned by the City of Padova for the drafting of the new SUMP. The Plan takes as reference methodology the "SUMP guidelines" prepared by the EU Commission. The 19 Municipality of Padova metropolitan area take part in this plan: Abano Terme, Albignasego, Cadoneghe, Casalserugo, Legnaro, Limena, Maserà di Padova, Mestrino, Montegrotto Terme, Noventa Padovana, Padova, Ponte San Nicolò, Rubano, Saccolongo, Saonara, Selvazzano Dentro, Vigodarzere, Vigonza and Villafranca Padovana.
The first step of SUMP, concluded in october 2016, has been developed through the following activities:

 Reconstruction of the knowledge of Padova metropolitan area and analysis about demografic and economic situation. To make cognitive survey (driveability, parking lots and public transport), studing the environmental, social and economic impact in Padova;


 Arrangement of public listening, collecting the requests of stakeholders, citiziens and policy makers;


 Elaboration of transport model and mobility simulation.
---
Projects
Project Description
CLIENT
Municipality of Padova
PERIOD
2016 – ongoing
CONTACT
Espedito Saponaro
saponaro@trt.it