SUMP for the City of Tirana published on Eltis Portal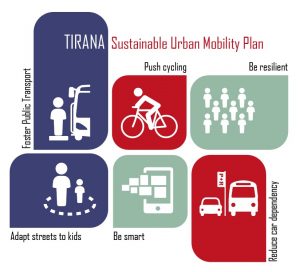 TRT supported the city of Tirana in the development of their first SUMP! The study was part of SUMSEEC II initiative, funded by the German Ministry for Economic Cooperation and implemented by GIZ.
Have a look to the case study published today on the Eltis Portal!
For more information also check the project page on our website.
# Eltis Case studies presents and analyses successful local examples of sustainable urban mobility initiatives and strategies