Sustainable Urban Mobility Plan (SUMP) of Bergamo (Italy) and related SEA
With 120,000 residents, Bergamo is the fourth largest city in Lombardy. According to the origin-destination survey carried out by Regione Lombardia in 2014, 366,000 journeys daily affect the municipal territory.
The drafting of the SUMP of Bergamo guaranteed consistency with the methodology suggested by the European Commission (www.eltis.org) and with the guidelines issued by the Italian Ministry of Transports (Decree 4 August 2017).
Started in July 2018, the work has been organised in four phases::
background analysis of the mobility-related framework and its environmental, social and economic impact in Bergamo;
evaluation of the current scenario (diagnostic framework and SWOT analysis) and subsequent definition of the general and specific objectives system as well as measurement indicators;
elaboration of the SUMP, including the identification of alternative scenarios, the selection of the related policies and measures, the preparation of a monitoring plan for the ex post evaluation of the plan;
acceptance and approval process.
The plan has been prepared with the support of a traffic simulation model thus allowing for a detailed technical, environmental and economic evaluation. A tool for strategic evaluation (MOMOS, entirely developed by TRT) has been also used.
A fundamental element of the SUMP has been the participatory process, which has included a survey on mobility habits addressed to those who live, work and study in Bergamo and four thematic focus groups.
The sustainability of the SUMP has been supported by a Strategic Environmental Assessment (SEA) and an assessment of the effects of the Plan for the naturalistic Site of Community Importance (SCI) named «Boschi dell'Astino e dell'Allegrezza».
The SUMP of Bergamo has been accepted by the City Council on 16/05/2019 and eventually approved om 05/07/2022.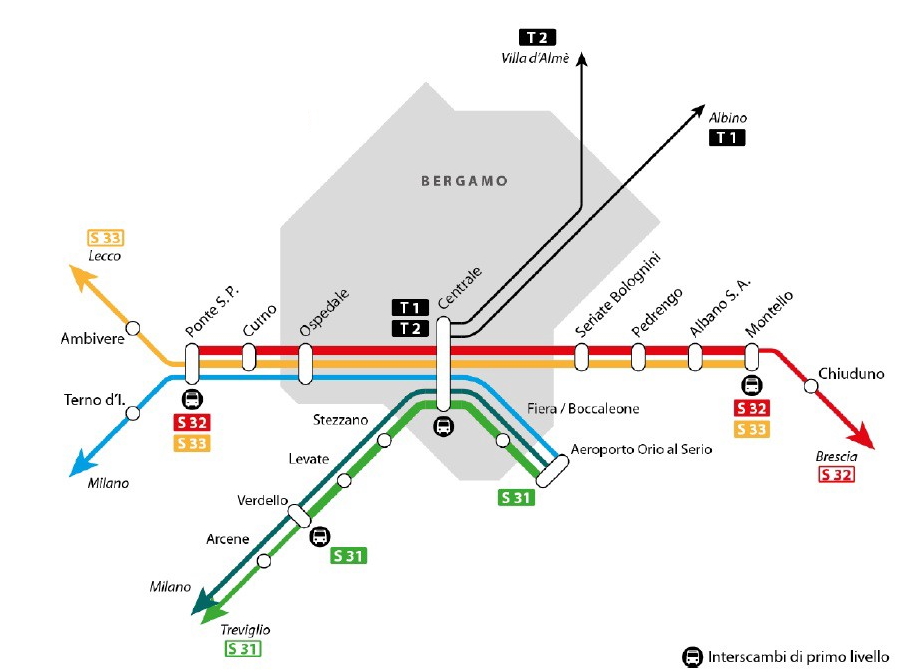 For more information
Documents available on comune.bergamo.it (only available in italian)
"Sustainable Urban Mobility Plan for Bergamo and its functional area". Case study published on Eltis Platform
---
Projects
Project Description
CLIENT
ATB Mobilità (on behalf of: Municipality of Bergamo)
PERIOD
2018 – 2020
CONTACT
Ivan Uccelli
uccelli@trt.it