Nantes Debat Publique – Nantes Atlantique airport, traffic forecasts due diligence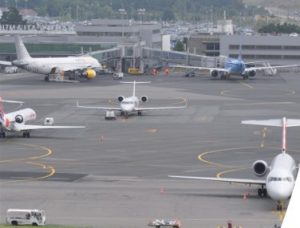 On January 2018, the French Prime Minister announced the decision to abandon the project for the construction of the new airport of Notre‐Dame‐des‐Landes and develop the existing Nantes‐Atlantique airport under the management of the Direction Générale de l'Aviation Civile (DGAC).
The development of the Nantes‐Atlantic airport by 2040 was subject to prior consultation of the Commission Nationale du Débat Publique (CNDP), in order to inform in a transparent way the participants and discuss mobility needs, protection issues populations, environmental issues, socio‐economic impacts as well as territorial integration of the project.
This consultation was envisaged to gather the opinions, stakeholder expectations and proposals for the development of the existing airport, and the options studied by the DGAC to meet needs in short (2025), medium (2030) and long (2040) terms.
The objective of the analysis was to assess the solidity of the traffic forecast, taking into account the stakeholders' opinions that evaluated the projections either underestimating the traffic potential or overestimating it due to taxation, stabilisation of the economic growth and climate change related regulations.
The analysis of the traffic forecast was based on documents and studies related provided by the CNDP. Additional documentation was gathered in relation to air transport market development and transport demand projections at different geographical levels.
The study identified the following factors as potentially influencing air traffic growth at the airport in the future.
Operating airlines and networks. The penetration of low cost airlines in the air market of the region significantly supported the development of the airport traffic during the past.
Relationship between airlines networks, travellers profile and socioeconomic context of the region. The network, especially for the international segment, is reflected by the profile of the travellers identified according to the surveys carried out.
Competition with other French airports, although it was found low due the small size of the closest airport (Rennes) and negligible interaction with other comparable regional airports.
Competition with high-speed trains and long-distance buses. The extensions of the TGV network might divert some air demand at 2030 (LGV Bretagne‐Pays de la Loire) and 2050 (Ligne nouvelle Ouest Bretagne Pays de la Loire).
Policies for internalisation of external costs, because the French Government announced an environmental tax levied on airlines flying out of the country.
The political scenario (i.e., Brexit) and macro‐economic (e.g., increase the oil price).
The study found that the forecast of 2019 did not overestimate the development of the airport at 2030. At 2030‐2050, the growth seem less likely to happen, because the offer of connections could reach the saturation.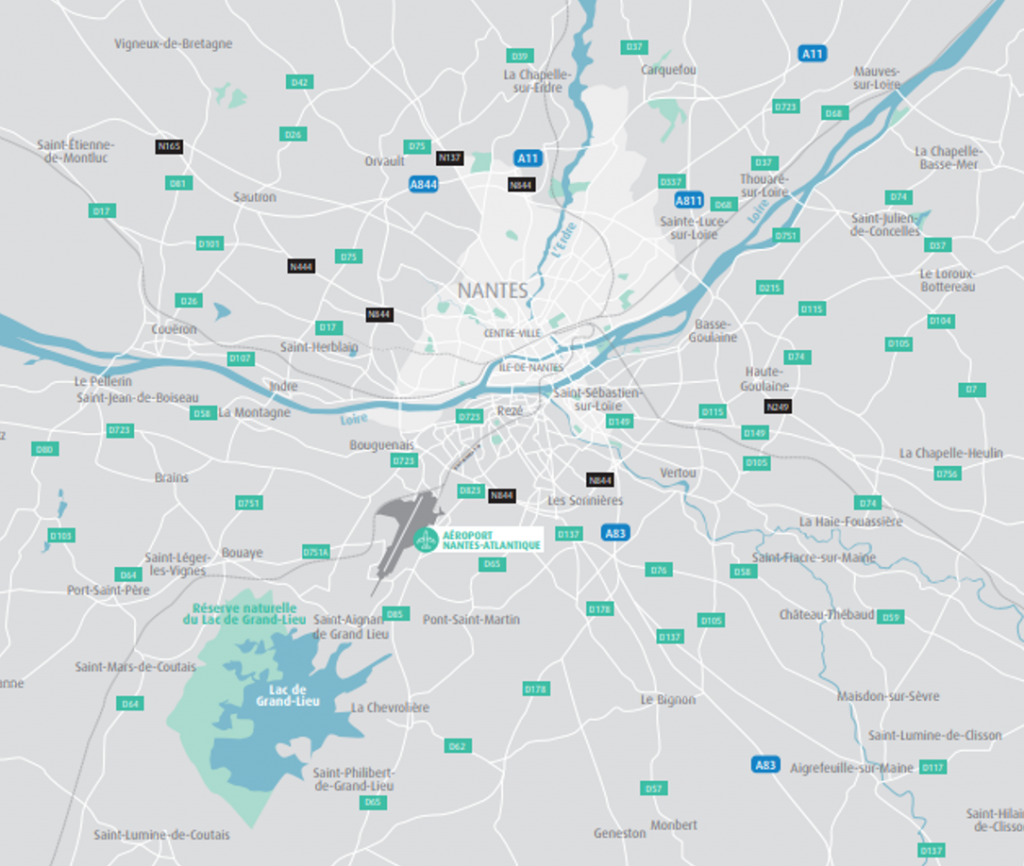 For more information, please check Debat public website
---
Archivio progetti
Project Description
CLIENT
Commission Nationale du Débat Publique
PERIOD
2019
CONTACT
Marco Brambilla
brambilla@trt.it