Company directors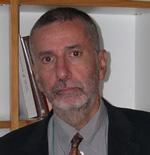 Marco Ponti
President

He has a vast national and international experience in economic evaluation of transport projects and in transport sector regulation. He has been a consultant for the World Bank and other public and private international agencies; for OECD; for the European Conference of Transport Ministries; for EEC (auditor for the Drive-DG XIII programme); for the Italian Budget Ministry, the Environment Ministry (High speed rail project) and for the Ministry of Transport; for the Italian State Railway on investments and industrial policies. Professor in Transport Planning at Polytechnic of Milan.
Silvia Maffii
Managing director

Senior expert in transport economics and transport planning she participated to a wide number of feasibility studies, cost-benefit analysis of transport projects and urban transport planning, as well as development and application of transport models and models for cost benefit analysis. She has a wide professional and research experience in modelling at urban and regional scale and in the assessment of land-use, socio-economic and environmental impacts of transport investment and policies. Managing Director of TRT Trasporti e Territorio since 1992, she is in charge of the supervision of model applications as well as for transport policies assessment. Adjunct professor of Transport Planning at the Polytechnic of Milan
Services directors
Director of the transport planning service in TRT, as land-use and transport planner, she has participated in several urban and regional transport plans, assessments of transport projects (analysis and appraisal of transport demand), regulation framework for the public transport sector (competition and service contracts). She is involved in research activity for social and environmental assessment of sustainable transport policies. She is involved in professional training for the public sector. Adjunct Professor in Transport Planning at Polytechnic of Milan.
Director of the research service of TRT. Expert in development and application of models for the analysis of transport demand and transport networks and their interaction with the land use and the environment. With a long record of experience in both domestic and international studies, as key expert in research and service projects for the European Commission and international organisations, he has been involved in topics as transport forecasting, policy assessment, impact assessment, transport and land use modelling, sustainable mobility indicators and strategic transport models development at urban, regional and European scale. Adjunct Professor in Transport and Traffic Modelling at Polytechnic of Milan.
Director of the assessment service in TRT. He is expert in economic and financial analysis of transport projects and in regulation. As transport economist he has several years of experience in the economic and financial analysis of transport projects, he managed a wide number of feasibility studies for investments and management frameworks, studies on economic regulation of public transport, design and assessment of transport plans. He is also responsible for the quality certification system of TRT.
Director of the logistics and freight service in TRT. He is expert in the economic evaluation of investments with a specialisation in sector analysis of freight transport costs and industrial logistics. He is also expert about regulation of rail and road transport services with special reference to the assessment of their efficiency and effectiveness.



Director of feasibility studies service. As project manager he has followed several studies and technical - economic feasibility projects in road sector (road and motorway investments programmes), railway and intermodal sector, port - maritime sector; he has also been involved in studies and demand analysis of passengers and freights (road, railway, air, maritime), studies and projects in the logistics sector, urban traffic and transport plan, European projects, Environmental Impact Assessment plans, studies and economic-organisation studies often in a multi-disciplinary context. Adjunct Professor in Urban Networks, Mobility Systems and Transport Planning at Polytechnic of Milan.
Experts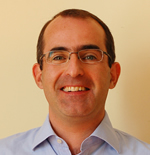 Simone Bosetti
Partner

Senior expert in transport planning and traffic engineering, he collaborated in the drafting of transport and mobility plans at international/national/local level. He gained expertise in the areas of road safety and traffic, cycle and pedestrian mobility, sustainable mobility and parking, as well as in the evaluation and impact assessment of transport measures and projects. In his professional experience he also dealt with the study of traffic impact of new settlements and urban development projects, with the support of microsimulation dynamic modelling. He has a good experience in the management of multidisciplinary projects in national and international working groups.
Senior expert of statistics and transport model. Since 2006 he is the co-ordinator of the modelling activities of TRT. He is specialised in demand analysis and modelling, with special reference to the integrated land use-transport model MEPLAN and System Dynamics models. In the latest years he has been member of the TRT team working in international consortia for European projects where quantitative and modelling analyses are applied. He is interested in economic issues with special relation to the criticism of neo-classical economic theory.
Giuseppe Galli
Partner

Holding a master in Transport and Logistics (Polytechnic of Milan) after joining TRT he specialised in the analysis of logistics and the freight transport sector. His experience covers the analysis of local markets and specific needs of single firms as well as strategic studies on a wider scale. He is particularly involved in the analysis of city and district logistics, including feasibility studies for urban freight distribution centres. He is also involved in direct surveys on freight operators for the analysis of logistics chains and the monitoring of transport costs.
Espedito Saponaro
Partner

Senior Expert of transport models and quantitative analysis. He has specific experience in the implementation of the MEPLAN transport model applied to multimodal network at the urban and regional scale, in the use of the microsimulation transport model
GETRAM-AIMSUN NG and in the building and managing of a geographic database (GIS) using the MapInfo software. He has been involved in several studies for demand forecasts on road networks. He is responsible for the quality system of TRT regarding software and hardware.
Daniele Apicella

Graduated in Civil Engineering at University of Florence, he is improving in transport modelling after having used the software for traffic modeling AIMSUN NG for his thesis. He recently joined TRT staff, where he uses specific software for Geographic Information System (MapInfo) and transport modelling (MEPLAN).
Dorota Bielanska

In 2006 she has carried out a training period within the framework of the "Leonardo da Vinci Program" approaching the methodology of quantitative analysis of the transport demand. She graduated in 2007 at the University of Katowice in Poland with a thesis on the application of preferences measuring method in transport mode choice. In May 2007 she joined TRT where she is developing an increasing experience in using the System Dynamics modelling software Vensim.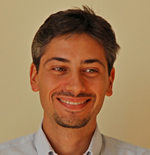 Marco Brambilla

Civil Engineer with specialisation in Transport and Ph.D in Economics and Finance of Public Administration, he developed knowledge and skills as teaching assistant, researcher and consultant, in many sectors of transport economics, planning and transport management, with particular concern with respect to cost-benefit analysis, regulation of infrastructures and services and safety standards. He deepened knowledge on public economics at the Catholic University DEFAP Doctorate School and he has been appointed Lecturer of Transport Economics at Polytechnic University. The professional interests working at TRT are concerned with appraisals of transport infrastructures investments.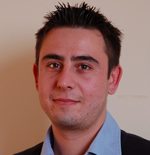 Raffaele Bruno

Graduated at Politecnico di Milano in Mechanical Engigneer Specialize Transportation with a projet about Aircraft Airport Accidents on Airport of Milan. Have followed the Erasmus Program at Chalmers University of Gotheburg and it's just joint at TRT staff. He's developing the projet about International Transportation Survey about freight Transportation.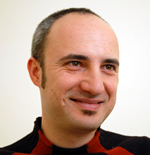 Cosimo Chiffi

Expert in logistics and freight transport, with special reference to the maritime sector. After completing his studies in Maritime and Transport Economics with a thesis on transport modelling, he joined TRT in 2005 working on surveys on international freight transport costs and on analysis related to logistics and multimodal corridors. He is involved in several European research projects aimed at estimating emissions, calculating external costs and environmental impacts of transport activities and policies.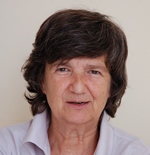 Paola Depirro

Senior expert in transport and land use planning. Her main specialisation concerns the design of transport and traffic plans as well as the assessment of transport projects. She also participates in projects addressing the organisation of public transport at different scale (urban, metropolitan, regional) especially working on demand survey and on fare levels. She is responsible for the web portal RicercheTrasporti.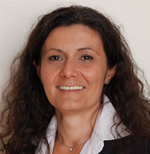 Claudia de Stasio

Expert in transport modelling. After a Master in Sustainable Mobility and Transport (Polytechnic of Turin) she has completed a wide experience in feasibility studies for infrastructure projects, in transport surveys, in environmental impact assessment and in transport and traffic modelling using both macro-simulation models for large areas and micro-simulation models for the detailed analysis of small portions of road networks. She joined TRT in 2007 working mainly in European modelling projects.
Caterina Di Bartolo

Graduated in Urban and Environmental Planning at Politecnico di Milano, in TRT she is supporting the management of European Projects concerned with sustainability in urban mobility and concerning road safety and traffic rules in the past.
Francesca Fermi

Expert in transport modelling and quantitative analysis. She is specialised in the use of the transport model MEPLAN and in the system dynamics modelling (Vensim). After joining TRT in 2004, she has been growingly involved in European research projects addressing transport policy analysis and energy scenarios applying different modelling tools. She is also expert in the analysis of transport demand and has developed a model to estimate the passenger origin/destination matrices on the basis of the main demographic and social-economics characteristics.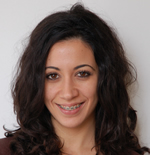 Caterina Rosa

Has got a master degree in Economics and Political Science at Università degli Studi di Milano with a thesis project on the Liberalization of the Railway Sector in Italy and in United Kingdom. She has entered in TRT staff recently and she is working on a project on the evaluation of the enforcement and controls of European legislation on professional road transport.
Andrea Selan

Environmental Engineer with 6 year of experience in transport modelling and urban transport assessment. Through his career he was mainly involved in microsimulation models and Traffic Impact Assessment using different transport planning / traffic engineering tools. After joining TRT in 2012 has been involved in a european research project aimed at evaluating the environmental, social and economic impacts of transport policy in European Union using system dynamics modelling (Vensim).
Alessio Sitran

He is transport expert in TRT, which he joint in 2008. His activities cover the fields of road safety, vulnerable road users and sustainable mobility policies. He is highly skilled in project management has a thorough understanding of the legislative process in the EU and proficiently participates to projects and studies providing technical expertise on policy analysis and impact assessments for the European Commission and the European parliament. He holds a Master of Science (MSc) in Transportation Sciences at the University of Hasselt (Belgium), where he specialised on Shared Space, active transportation to school, road safety, and road user behaviour.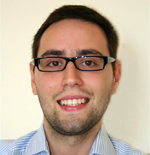 Ivan Uccelli

Graduated in Urban Planning and Regional Policies at Politecnico di Milano, he is involved in mobility planning combining transport and urban aspects. He collaborated in drawing up urban traffic, mobility and cycling plans for different size areas. In his professional experience he also dealt with the study of new settlements and urban development projects accessibility systems, connections and parking design.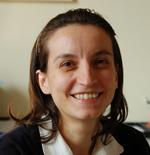 Loredana Zani

Expert in transport modelling and quantitative analysis. She has specialised in the use of various transport modelling tools and methodologies for the analysis of transport demand, and for traffic forecasts on new infrastructures. Before to join TRT she has co-operated with the Polytechnic of Milan for transport projects addressing environmental impacts and transport of dangerous goods. She holds a PhD in Environmental Biotechnologies at the Universität für Bodenkultur of Wien where she has built experience in monitoring and control of biological systems using Artificial Intelligence tools.
Administration and secretarial staff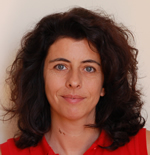 Amarilli Binoni

She has worked in TRT since 1993. She is responsible of the TRT administration, of the coordination of the secretarial staff activities and of the organizing communication. She is the reference for the administration of European projects. She is also involved in the management of the quality certification system with special reference to data collection concerning the working process and the quality of the end-products.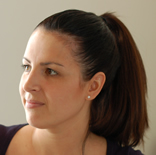 Vanesa Casolo

Member of the secretarial staff, she is responsible for the editing of documents and deliverables and for the organisation of travels.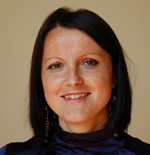 Nataliya Iliuts

She attends to the management, administration and accounting of the IDEA project, coordinated by TRT and aimed at delivering a sustainable, efficient and integrated multi–modal transport system in the TRACECA region (TRAnsport Corridor Europe Caucasus Asia).
System administrator
Daniele Sodano

He is the hardware and software manager in TRT. He is also the webmaster of the websited managed by TRT and provide internal support for graphics application. He is web content editor for the web portal Ricerche Trasporti.