Job profile: Expert in freight transport and logistics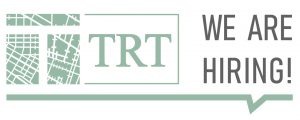 Milan, July 2021
Job profile: Expert in freight transport and logistics
TRT Trasporti e Territorio is an independent consultancy specialized in transport economics, planning and modelling. Established in 1992, the Company has earned a solid international reputation in supporting public and private actors thanks to its professional and R&D activities in the fields of transport projects appraisal and policy assessment.
Description of work:
We look for a junior/intermediate consultant to join our team in Milano. The position will involve working as part of a multidisciplinary team in freight transport and logistics. The candidate will work in research projects as well as in consultancy services including strategic consultancy, market analysis, surveys and impact assessment projects.
He or she will develop quantitative analysis, support the drafting and publication of reports, source and write scientific articles and contribute to communication, information and dissemination tasks within the projects.
Skills and qualifications:
Highly motivated individual with:
Graduation in a related discipline such as economics, engineering.
Theoretical knowledge or previous practical experience of the freight transport sector.
Problem solving attitude.
Excellent verbal and written communication skills, e.g. minute taking, drafting reports and delivering presentations to audiences at a variety of levels.
A very good command of English (reading, writing and speaking).
Readiness for travel.
Knowledge of European Commission transport policy is an advantage.
Knowledge of basic principle of transport economics is an advantage
Knowledge of German is an advantage.
Please send your CV to info@trt.it