Urban Traffic Plan of Cantù  (Italy) and its update
TRT has been selected by the Municipality of Cantù in order to draw up the Urban Traffic Plan for the city. Cantù, 38,000 inhabitants, is located in the hilly suburbs of Como, North of Milan.
In the period 2008-2011, TRT activities have been related to:
the reorganization of the road system,
the safety improvement of the road network,
the improvement of the modal interchange at the railway station.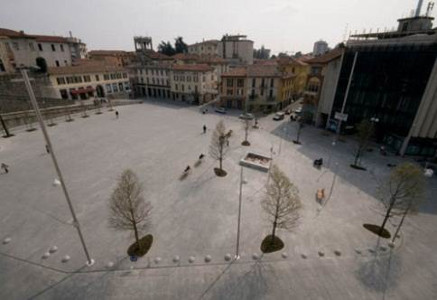 After drafting the Plan, TRT has assisted the Municipality throughout the approval process.
Later, in 2014, the City Council has set as its ambitious goal the creation of a Limited Traffic Zone (LTZ) in the city centre.
The activity of TRT focused the evaluation of the technical feasibility of the proposal made by the Municipality, as well as the definition and assessment (with the application of a microsimulation traffic model) of alternative scenarios.
After the selection of the selected scenario, the Plan has been updated and then approved by the Municipality on 16/03/2017.
---
Projects
Project Description
CLIENT
Cantù Municipality (Como, Italy)
PERIOD
2008 – 2011 and 2014 – 2016
CONTACT
Simone Bosetti
bosetti@trt.it