Study to estimate electric vehicle load profiles for selected EU countries based on travel survey data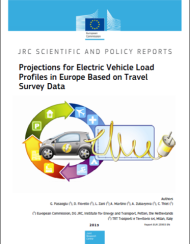 This study was aimed at building a database of grid load profiles for electric vehicles in six European countries – France, Germany, Italy, Poland, Spain, UK – based on car driving patterns.
Data on car driving patterns was collected by means of a sample survey involving 600 individuals in each country. Each participant filled in a on-line (CAWI) car driving diary for a period of seven days.
The database allows to estimate individual charging profiles and then daily (24 hours) load profiles under assumptions on the share of electric vehicles in the fleet and on their technical features.
---
Projects