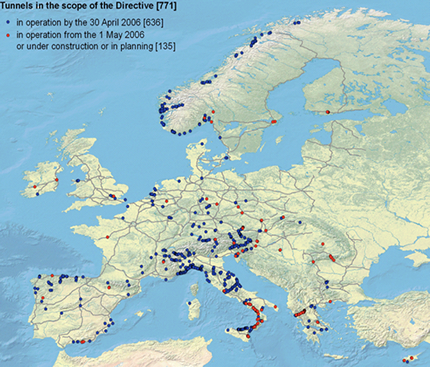 Study on the implementation and effects of Directive 2004/54/EC on minimum safety requirements for road tunnels in the trans-European road network
The study assessed the state of implementation of the Directive 2004/54/EC and the state of the refurbishment works of the tunnels.
The effects of the provisions on safety, environment  and traffic were evaluated.
The study also estimated the costs for the broadening of the scope of the Directive and collected best practices for the updating of its provisions.
---
Projects
Project Description
CLIENT
ICF International
FINAL BENEFICIARY
European Commission DG MOVE
PERIOD
2014-2015
CONTACT
Enrico Pastori
pastori@trt.it