Technical assistance for the «Improved rail connections and smart mobility in Central Europe» (Connect2CE project)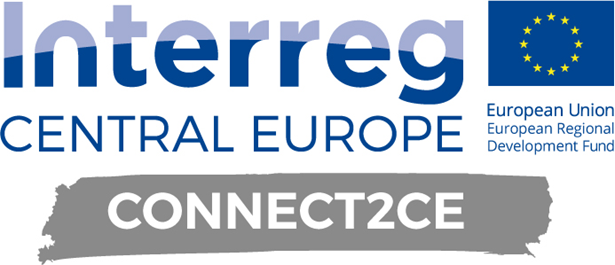 CONNECT2CE, a project co-financed by the Interreg Central Europe Programme 2014-2020, aims at tackling the weak accessibility of regional, peripheral and cross-border areas of Central Europe to/from the main regional/national/EU transport networks and hubs. Three main activities will be developed:
connectivity (harmonisation of multimodal timetables, regional and cross-border rail services);
integrated ticketing and tariff schemes (integration of regional and cross border multimodal tickets will be tested and implemented for the first time);
implementation of the most efficient and innovative ICT tools on info-mobility.
This approach is applied in several pilot areas, thanks to transnational strategies and action plans at cross-border level.
TRT's role in the project is to provide technical assistance to the Lead Partner – Executive Secretariat of the Central European Initiative – and local stakeholders for the implementation of Pilot Action no. 6, which aims at introducing a cross-border integrated ticket (train+bus) between Ljubljana and Trieste.
---
Projects
Project Description
CLIENT
Executive Secretariat of the Central European Initiative (CEI)
PERIOD
2018 – 2020
CONTACT
Tito Stefanelli
stefanelli@trt.it